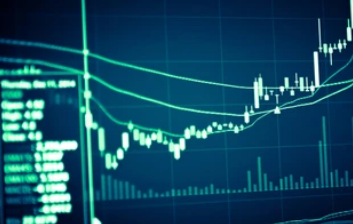 European stock markets are anticipated to begin lower on Wednesday, erasing some of the week's early gains due to continued inflation fears and the tightening of monetary policy to battle it.
At 02:05 a.m. ET (06:05 GMT), the DAX futures contract in Germany traded down 1.6%, the CAC 40 futures contract in France fell 1.6%, and the FTSE 100 futures contract in the United Kingdom down 1.1%.
The major European indexes registered modest gains on Tuesday, adding to Monday's rebound in the aftermath of last week's substantial losses as a number of global central banks tightened monetary policies to curb soaring inflation.
However, global mood has turned negative, with markets in Asia broadly down and U.S. futures trading in the red as investors cautiously await the commencement of Jerome Powell's two-day congressional appearance on Wednesday.
At the Fed's July meeting, investors will be on the lookout for additional hints as to whether another 75 basis point rate hike is on the horizon, amidst uncertainty over whether aggressive monetary tightening to combat rising inflation will push the U.S. economy, the world's largest growth engine, into recession.
Back in Europe, the U.K. inflation rate for May reached 9.1 percent on an annual basis, maintaining a high level and serving as an additional indicator of price increases in Europe.
In addition, a few European Central Bank policymakers are set to speak later in the day, and investors will be hanging on their every word after ECB President Christine Lagarde reiterated the central bank's aim to hike interest rates in July and September on Monday.
Oil prices declined on Wednesday as traders worried about an economic slowdown in the United States, the world's biggest user of crude oil, in advance of Fed Chair Jerome Powell's presentation before Congress later that day.
The market is also being weighed down by the Biden administration's efforts to reduce increasing gasoline prices, an issue that is swiftly becoming a political issue ahead of the November elections.
According to Reuters, President Joe Biden is slated to ask for a temporary suspension of the 18.4-cent-per-gallon federal fuel tax on Wednesday, while seven major oil corporations are scheduled to meet with the president on Thursday.
The American Petroleum Institute's weekly petroleum inventory statistics for the week ending June 17 will be released a day later than normal owing to the Monday holiday.
By 2:00 a.m. ET, U.S. crude futures were trading 3.8 percent down at $105.41 per barrel, while the Brent contract was trading 3.5 percent lower at $110.69 per barrel.
In addition, gold futures declined 0.7% to $1,826.30/oz, while EUR/USD traded 0.3% lower at 1.0490.