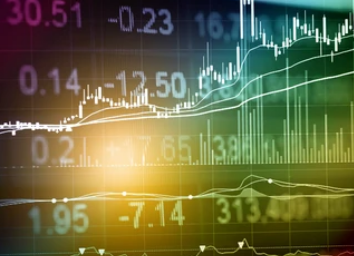 European stock markets are anticipated to begin with modest declines. Tuesday's market was knocked down by poor earnings from Swiss banking behemoth UBS, but investors remained cautious as the Federal Reserve convened its important meeting to decide monetary policy.
At 2:00 AM ET (0600 GMT), the DAX futures contract in Germany declined 0.2%, the CAC 40 futures contract in France fell 0.3%, and the FTSE 100 futures contract in the United Kingdom down 0.1%.
This week marks the beginning of the second-quarter earnings season in Europe, with UBS (SIX:UBSG) kicking off a round of earnings by major banks. Investors will be watching for signs that a weaker economy, higher interest rates, and the war in Ukraine are weighing on the operations and outlooks of these companies.
The Swiss lender saw a smaller-than-expected 5 percent increase in net profit for the second quarter as revenues at its investment bank dropped 14 percent amid what CEO Ralph Hamers described as one of the "more difficult" quarters for investors in the previous decade. He noted that the second half of the year's operational situation "remains unpredictable."
As investors await the commencement of the U.S. Federal Reserve's two-day policy-setting meeting on Tuesday evening, it is doubtful that market losses would be substantial.
With inflation staying elevated, it is largely predicted that the U.S. central bank would raise rates by at least 75 basis points, following an increase of 100 basis points last time.
The FOMC statement and accompanying press conference by Fed Chair Jerome Powell will also be extensively analyzed due to concerns that these abrupt interest rate increases could drop the world's largest economy and a major engine of global growth into recession.
Walmart's (NYSE:WMT) earnings warning on Monday night, in which the retail giant cited consumers' reduced discretionary spending, was the latest indication of the economy's sharp deceleration.
Lindt & Spruengli (SIX:LISN), a Swiss chocolate manufacturer, boosted its sales outlook and announced a 1 billion Swiss franc ($1.04 billion) share repurchase program after its first-half net profit increased by 36 percent.
Concerns over Europe's energy supply increased on Tuesday when Russia announced a further cut in the quantity of natural gas supplied to the area, which might encourage a move to oil.
Gazprom, the Russian state-owned energy behemoth, said on Monday that supplies through the Nord Stream 1 pipeline to Germany will dip to barely 20% of capacity, just days after restoring output to almost 40% of capacity following completion of scheduled maintenance work.
Later in the session, the American Petroleum Institute will provide crude supply figures for the United States.
By 2:00 a.m. Eastern Time, U.S. crude futures traded 1.5 percent higher at $98.11 per barrel, while the Brent contract jumped 1.6 percent to $101.72 per barrel.
In addition, gold futures increased by 0.1 percent to $1,720.65 per ounce, while EUR/USD declined to 1.0218.