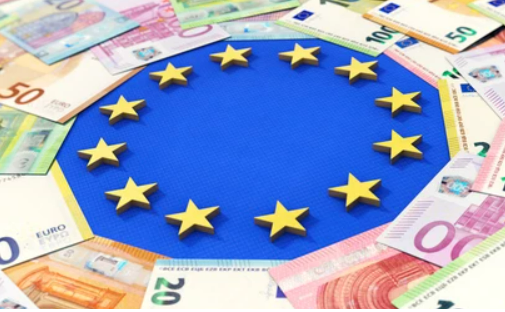 Investors absorbed the minutes from the most recent Federal Reserve meeting on Thursday as they awaited the German business optimism index and the minutes from the most recent ECB meeting.
At 03:40 ET (08:40 GMT), the DAX in Germany was up 0.7%, the CAC 40 in France was up 0.4%, and the FTSE 100 in the United Kingdom was down 0.1%.
The minutes from the FOMC meeting in early November raised the likelihood that the Federal Reserve will moderate its aggressive rate rises in the future.
After four straight 75-basis-point hikes, investors now anticipate a 50-basis-point increase to 4.25-4.5% at the Fed's December policy meeting.
Later in the morning, the European Central Bank will release the minutes of its most recent meeting, with policymakers in a precarious situation as Eurozone inflation has risen beyond 10% and flash November PMI numbers indicate the area has entered a recession.
The German Ifo Business Climate index for November is also expected later in the afternoon, with investors eager to gauge the amount of confidence in the largest economy in Europe.
ECB representatives, including Vice President Luis de Guindos, Board member Andrea Enria, and Executive Board member Isabel Schnabel, are also scheduled to speak.
Jet2 (LON:JET2) stock jumped 3.7% after the leisure airline said it now expects annual pretax profit to exceed projections, following a spike in half-year earnings driven by robust passenger demand.
After two years of "extraordinary growth," Remy Cointreau (EPA:RCOP) reported that the second half of its fiscal year will demonstrate a return to typical consumption trends.
Kingfisher (LON:KGF) stock dipped 2% after the home improvement retailer decreased the upper end of its outlook for full-year 2022/23 pretax profit despite reporting a small increase in like-for-like sales for the third quarter.
As traders absorbed the proposed price ceiling on Russian oil from the Group of Seven, crude oil prices dropped on Thursday, continuing the decline from the previous session.
According to sources on Wednesday, the G7 is considering a restriction on Russian seaborne oil between $65 and $70 a barrel, however more discussions are expected for Thursday evening as this has not yet been agreed upon.
The range would be more than what the market had anticipated, reducing the likelihood that Russian President Vladimir Putin would disrupt global supplies.
In other news, the Energy Information Administration announced that U.S. oil stocks declined by 3.7 million barrels more than predicted last week, but gasoline and distillate inventories grew significantly.
By 3:40 EST, U.S. crude futures were trading 0.4% lower at $77.61 per barrel, while Brent futures were 0.6% lower at $85.87 per barrel. Last session, both contracts declined by more than 3 percent.
In addition, gold futures increased 0.6% to $1,756.35/oz, while EUR/USD rose 0.2% to 1.0414.