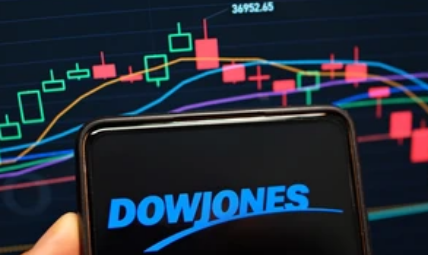 As investors analyzed the most recent Federal Reserve meeting minutes and a fresh batch of company earnings reports, U.S. stock futures were neutral during Wednesday evening's trading session.
Dow Jones Futures remained unchanged at 6:45pm ET (10:45pm GMT), while S&P 500 Futures declined 0.1 percent and Nasdaq 100 Futures fell 0.4 percent.
NVIDIA Corporation (NASDAQ:NVDA) fell 6.2% in extended trading on the release of weaker-than-anticipated second-quarter forecasts. Earnings per share for the first quarter were $1.36, above estimates of $1.29, with revenues of $8.29 billion vs $8.12 billion anticipated.
Snowflake Inc (NYSE:SNOW) fell 13.2 percent after operating margin projections came in below expectations. The business posted Q1 losses per share of 53 cents, but sales came in at $422.4 million instead of the estimated $412.76 million.
Nutanix Inc (NASDAQ:NTNX) plummeted 30.5% after the business disclosed Q3 losses per share of 43 cents, compared to the consensus estimate of 22 cents. Quarterly revenue came in at $403.7 million vs the estimated $397.87 million.
Williams-Sonoma Inc (NYSE:WSM) posted Q1 EPS of $3.50, above analyst projections of $2.88. Compared to the average forecast of $1.8 billion, quarterly revenue came in at $1.89 billion.
Guess Inc (NYSE:GES) rose 1.2 percent after reporting Q1 EPS of $0.24 below the consensus expectation of $0.29, and sales of $593 million versus the consensus estimate of $584.39 million.
Elon Musk will acquire an extra $6.25 billion in equity funding and lower the margin loan to zero, according to news sources.
Ahead in today's session, investors will closely monitor weekly unemployment claims, GDP for the first quarter, and fresh pending home sales data. Macy's Inc (NYSE:M), Dollar Tree Inc (NASDAQ:DLTR), and Dollar General Corporation (NYSE:DG) are among the firms reporting earnings on Thursday before the opening bell.
On the bond markets, 10-Year United States interest rates were at 3.228%.