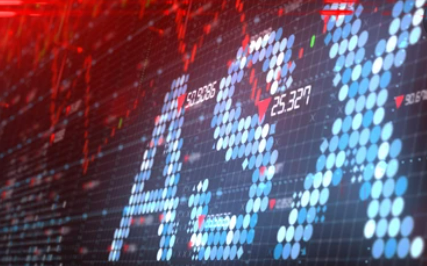 Monday evening saw a decline in Australia's stock market, as losses in the Gold, Energy, and Resources sectors drove the decline.
At Sydney's market close, the S&P/ASX 200 fell 0.64 percent to a new 52-week low.
Pointsbet Holdings Ltd (ASX:PBH) had the greatest performance on the S&P/ASX 200 during the day, gaining 18.60 percent or 0.40 points to finish at 2.55. Appen Ltd (ASX:APX) gained 9.68 percent, or 0.51 points, to close the day at 5.78, while Kogan.com Ltd (ASX:KGN) climbed 6.79 percent, or 0.01 points, to 2.99 in late trading.
Champion Iron Ltd (ASX:CIA) had the poorest performance during the day, falling 11.94 percent or 0.72 points to finish at 5.31. Silver Lake Resources Ltd (ASX:SLR) ended the day at 1.47, down 9.85 percent or 0.16 points, while Whitehaven Coal Ltd (ASX:WH) down 9.20 percent or 0.46 points to 4.54.
On the Sydney Stock Exchange, declining equities outweighed gaining ones by 967 to 501, with 346 ending unchanged.
The implied volatility index for S&P/ASX 200 options decreased 1.68 percentage points to 23.25.
Gold Futures for August delivery increased 0.11 percent, or 2.10 dollars, to $1,842.70 per troy ounce. Crude oil for August delivery slid 0.22 percent, or $0.24, to $107.75 per barrel, while the August Brent oil contract down 0.38 percent, or $0.43, to trade at $112.69 per barrel.
AUD/USD increased 0.78 percent to 0.70, while AUD/JPY increased 0.50 percent to 94.05.
At 104.18, US Dollar Index Futures were down 0.30 percent.