A robot or robotics is a machine that mimics or replaces human actions. The extent to which robots have improved human lives may be expressed solely through words. Robots have been a boon in healthcare, information technology, education, defense, and finance. The remarkable performance of robotics stocks has resulted from the exceptional demand for robotics.
Due to the convergence of science, technology, and engineering, the machine can perform the task accurately. Robotics has a wide range of contemporary applications, but its medical industry applications are the most prominent.
As well as being in the business of developing, publicly-traded robotics businesses must also be in the business of selling (making income). Consequently, the majority of robotics stocks are invested in markets that are ready for harvesting. The robotics industry is projected to experience tremendous growth in 2022 as new strategies and technology advancements spark a flurry of new endeavors in the field.
The concept of robotics frequently evokes ideas of futuristic societies populated by intricate machines, but in truth, robotics is an ancient science. Leonardo da Vinci wrote extensively on his concepts for automated machines that would eliminate friction and stress in the workplace. By the middle of the eighteenth century, a number of self-operating machines had been developed, including a mechanical duck that appeared to consume grain. Investing in metal ducks did not yield a large number of billionaires, but the concept of employing machines to increase productivity while decreasing human mistakes and harm continued to grow.
Robotics nowadays combines computer programming and mechanical engineering to produce machines capable of performing a wide variety of activities. Robots assemble automobiles, remove cancers, construct skyscrapers, and explore the solar system from the depths of the oceans to its farthest reaches. There is no dearth of investment opportunities to take advantage of, as public corporations in a vast array of industries are utilizing robot technology to improve their operations.
In recent decades, the number of robotics and automation firms has expanded substantially as corporations have sought to manufacture goods and services more effectively, frequently by displacing more expensive human workers. Due to rising global competitiveness and other factors, the need to automate to reduce labor costs has increased in recent years.
The ROBO Global Robotics and Automation Index ETF (ROBO) represents robot and automation stocks that have underperformed the market as a whole. Over the past year, the ETF has rewarded investors with a total return of 8.9%, which is lower than the Russell 1000 Index's total return of 24.4%.
The robotics sector is already thriving, but its growth is set to accelerate in the future. Currently, organizations use robots for production, e-commerce, medicine, and other applications. However, we may expect robotics to be utilized in many more industries in the future.
Existing robotics companies have ample opportunity to grow their customer base in the future. Because robots are now in such high demand, they have the potential to be extremely profitable for the firms that manufacture them. If robots and other automation continue to perform successfully, robotics stocks can offer commensurately high returns.
Any investor can take advantage of robotics trends by purchasing robotics penny stocks. On the stock market, numerous robotics success stories have already been witnessed. Ten years ago, at this moment, Brooks Automation was trading as a penny stock, and today, each share is worth more than $120.
Advantages and disadvantages of robotics stocks to invest in
Behind the well-known names of the companies, one thing must be noted. Everything has advantages and disadvantages, including the finest robotics stocks listed above. Exacting, you comprehend both elements to constantly be prepared to receive anyone. Remember that all firms, even penny stocks, have a high level of risk but are also highly profitable. There are at least two benefits to investing in robotic stocks. The vast majority of analysts concur that these types of industries have a brighter future.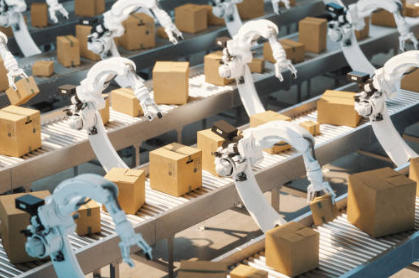 Then, it gives a substantial upside potential if you invest in the appropriate company. As a manufacturer, you cannot choose the companies applying its product. Nevertheless, you choose the one that services clients that use daily equipment. It is a vehicle with an autonomous driving system. In contrast, there is still a substantial downside risk associated with robotics stock. It turns out that investing in individual companies carries a bigger risk when competing against a newer, flashier rival.
In addition, these stocks have bigger premiums, making it difficult for inexperienced investors to detect weak bets. According to this page, these are the finest robotics stocks to invest in for 2022. Hopefully, the knowledge of the aforementioned positives and cons does not cause you to despair, but rather the opposite. Because the company's rates range from high to low, you must utilize it as the identifying tool. Do not be scared, and feel free to independently investigate each company. This stage is extremely critical and must be completed earlier.
Considerations while evaluating robotics penny stocks
Revenue growth
Using margins to analyze robotics stocks can be difficult due to the fact that certain software and hardware companies have distinct production fixed costs. Since the robotics industry is anticipated to develop at a rate of 10 percent per year through 2028, you should seek out companies with continuous revenue growth.
Sustainable debt level
In a competitive industry such as robotics, excessive debt might hinder progress. Companies in this industry must be nimble and capable of reinvesting resources in research and development as trends shift. A corporation burdened by excessive debt will struggle to remain competitive.
Commitment to innovation
Larger companies may be able to outspend and overpower their rivals, but this is an inefficient strategy. The most successful businesses in this industry will continuously innovate and seek out more efficient processes. The majority of robotics companies will reinvest their income in research and development, establishing additional factories or equipment, and filing several patents.
1. Asensus Surgical Inc
Asensus Surgical Inc, a medical device firm, engages in the research, development, and distribution of minimally invasive surgery-enhancing medical device robotics. The business was established in 2006 and is headquartered in Morrisville, North Carolina.
Senhance System is a multi-port robotic surgery system that permits multiple robotic arms to control instruments and a camera. SurgiBot System is a single-port system that is robotically improved for laparoscopic surgery.
It offers its products in Europe, the United States, Japan, Taiwan, and other select nations both directly and through distributors.
2. Kraken Robotics (OTC: KRKNF)
Kraken Robotics is a small Canadian firm specializing in the development of underwater research robots. Its robots are capable of conducting extensive underwater surveys using high-resolution photographs. There are both commercial and military applications for these underwater robots.
Utilizing robots seems to be the next obvious step for this industry, given that deep-sea research can be quite hazardous. Kraken provides clients with comprehensive robotics services, including development, implementation, and maintenance.
The stock of Kraken Robotics has struggled over the past year, but there is still considerable growth potential here. The recent acquisition of PanGeo will allow the company to expand its robots-as-a-service capabilities. This kind of action may help the company increase its revenue in the future.
3. Accuray Inc.
Accuray is a radiation therapy-focused robotics penny stock. It provides solutions for cancer, neuroradiosurgery, and other applications. And Accuracy seeks to improve the effectiveness and efficiency of the treatment procedure.
They offer a variety of products to combat cancer in multiple organ systems. This includes treatments for the head and neck, prostate, breasts, and lungs. Additionally, Accuray provides software for cancer therapies.
As a provider of numerous expensive services, they are primed for success. Even certain services are provided and include installation, site planning, and training.
Recently, they were granted permission to treat a facial nerve disorder. Additionally, they attended a seminar. And they appear to have been diligently working on a breast cancer treatment.
4. Stereotaxis, Inc
Stereotaxis, Inc. develops, manufactures, and distributes robotic systems and instruments for the treatment of aberrant heart rhythms in the United States and abroad. Using Stereotaxis' robotic technology, the company has partnered with Osypka AG to design and develop a magnetic ablation catheter for the next generation. The company was established in 1990 and had its headquarters in St. Louis, Missouri.
Its products include the Niobe ES robotic magnetic navigation system, which enables physicians to perform interventional procedures by providing image-guided delivery of catheters through blood vessels and chambers of the heart to treatment sites, and the Vdrive system, which provides navigation and stability for diagnostic and therapeutic devices designed to improve interventional procedures.
Odyssey is a real-time information system for managing, controlling, recording, and sharing procedures across networks.
In addition, the company offers disposables and other accessories, including QuikCAS automated catheter advancement disposables for the remote advancement of electrophysiology catheters; and CARTO RMT navigation and ablation system, CELSIUS RMT, NAVISTAR RMT, NAVISTAR RMT DS, NAVISTAR RMT THERMO COOL, and CELSIUS RMT THERMO COOL irrigated tip diagnostic/ablation steerable tip catheters.
In addition, the company's disposables and additional accessories include the V-CAS and V-CAS Deflect catheter advancement systems and the V-loop circular and V-Sono ICE catheter manipulators. The company's products are marketed by a direct sales force, distributors, and sales agents.
5. Greenland Technologies Holding Corporation
Greenland Technologies Holding Corporation develops and manufactures transmission devices for material handling machines in the People's Republic of China through its subsidiaries. The company was established in Hangzhou, the People's Republic of China, in 2006.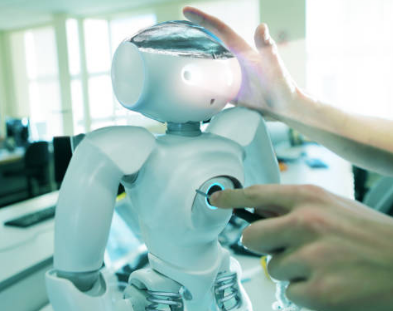 The company provides transmission components, such as mechanical and hydraulic gearboxes and transaxles for small and medium-sized forklift trucks used in industrial and logistics applications, including factories, workshops, warehouses, fulfillment centers, shipyards, and sea ports. Additionally, it creates robotic cargo carriers.
6. Microbot Medical Inc
As a pre-clinical medical device firm, Microbot Medical Inc. investigates, designs, and develops micro-robotics-assisted medical solutions for minimally invasive surgery. As of April 23, 2019, it held 32 granted/issued patents and 19 pending patent applications globally. Microbot Medical Inc. was established in 2010 in Hingham, Massachusetts.
Through its ViRob, TipCAT, and CardioSert micro-robotic technologies, the company is developing a Self-Cleaning Shunt for the treatment of hydrocephalus and normal pressure hydrocephalus; a transformational self-propelled and semi-disposable locomotive device to treat capabilities within tubular lumens in the human body, such as the colon, blood vessels, and urinary tract; and a combination of a guidewire and microcatheter technologies used for endo.
7. ReWalk Robotics Ltd. (NASDAQ: RWLK)
ReWalk Robotics designs robots exclusively for people with mobility-impairing medical problems. Its robotics technology provides physical support and guidance to individuals who have difficulty walking due to strokes, spinal cord injuries, or other conditions. Severe robots potentially transform the lives of people with these conditions.
In the future, ReWalk's robotics may make it easier for people with severe mobility disabilities to maintain a normal career or social life. The most recent earnings report from ReWalk left something to be desired, but analysts are more bullish about the company's future prospects. The U.S. Food and Drug Administration recently designated one of its items as a "breakthrough device."
This news temporarily prompted the share price of ReWalk to increase. ReWalk will need to maintain this rate of growth to keep its stock price on an upward trend.
8. Novanta Inc. (NASDAQ:NOVT)
Novanta Inc. (NASDAQ: NOVT) sells electrical equipment and instruments to original equipment manufacturers. The stock is special since institutional investors hold the vast majority of the shares, and this is typically indicative of robust fundamentals and long-term expansion. Insider Monkey's database has 15 hedge funds with $98 million in positions in Novanta Inc. (NASDAQ: NOVT).
In the past year, Novanta Inc. (NASDAQ: NOVT) has made two acquisitions that will help it increase its margins in the next few years. Both acquisitions were done in July and totaled approximately $300 million. Matthijs Glastra, the CEO of Novanta Inc. (NASDAQ: NOVT), feels that the first acquisition relates to the production of motion control components and will assist with automation and robotics applications. The second business provides powerful industrial and surgical robots with intelligent end-of-arm technology solutions.
9. Myomo Inc
Myomo, Inc., a wearable medical robotics firm, designs, develops and manufactures myoelectric orthotics for individuals in the United States with neuromuscular problems. Myomo, Inc. was founded in 2004 and had its main office in Cambridge, Massachusetts.
MyoPro is a myoelectrical-controlled upper limb brace or orthosis used to support a patient's weak or deformed arm in order to facilitate and improve ADLs (activities of daily living) at home and in the community.
Its products are intended to aid in the restoration of function in patients with neuromuscular abnormalities caused by brachial plexus damage, stroke, traumatic brain injury, spinal cord injury, and other neurological illnesses. The company offers its goods to orthotics and prosthetics suppliers, the Veterans Health Administration, rehabilitation hospitals, and distributors.
10. Viomi Technology Ltd. (NASDAQ: VIOT)
Chinese business Viomi Technology creates IoT-enabled technology. The company manufactures a variety of robot vacuums.
Viomi Technology has also created other smart home hardware and software, such as smart refrigerators, speakers, and printers. These items are readily accessible to Chinese consumers, who can buy them immediately via their official website or mobile application. It also has a partnership with Xiaomi, a major Chinese consumer electronics business.
While robots are commonly associated with manufacturing and other labor contexts, they also offer ample potential for usage in the home. Viomi could utilize robotics in a variety of ways in the future; robot vacuums are just the beginning.
The stock price of Viomi has remained quite stable over the past six months. Its share price rose modestly in October following the announcement of a stock repurchase program, but it has not been able to sustain this rise.
Currently, Viomi's price-to-earnings ratio is relatively low. Their most recent earnings report indicates that the stock could be a bargain. The company has not yet reported its third-quarter earnings for 2021, which could substantially impact its stock price. Interested investors should monitor Viomi's announcements in the future.
To invest in robotics penny stocks, you must have access to funds and shares. Determine the amount of money you are willing to invest in the robotics sector. If you want a diversified portfolio, investing more than 3 to 5 percent of your cash in a single stock is definitely too risky.
After deciding how much money to invest and which stocks to buy, you will need to select a broker with available shares. Thankfully, all the stocks on this list trade on the Nasdaq or the New York Stock Exchange, so any large brokerage account should have no trouble locating them.
Conclusion
Robotics are radically altering how we operate. Robots can streamline manufacturing processes and perform minimally invasive surgery, among other tasks. Investing in robotics penny stocks could be a very profitable choice in the future. For a lot of years, investors have been both enthused and alarmed by advances in robotics. Robotics may be one of the major investing topics of the next ten years, but you'll need to spend considerable time analyzing these firms in order to identify the winners.