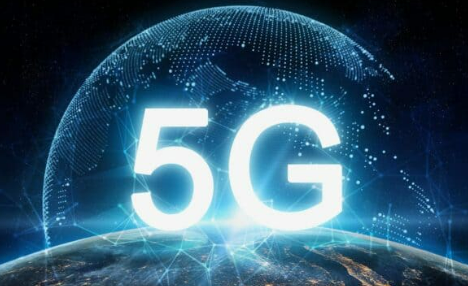 As the population increases, so does the need for technology. Numerous businesses are now so expansive that they demand a totally new internet architecture, and the existing one just lacks the requisite bandwidth and latency.
It is anticipated that 5G mobile internet will create the foundation for the future. However, some 5G stocks trade for much over $100 per share. Fortunately, there are still a few 5G equities under $10 that are worthwhile investments. Before we dive in, let's review what 5G technology is precise.
The entry criteria for the 5G industry needed a substantial market capitalization, which made it initially challenging to find 5G stocks under $10. To identify inexpensive 5G stocks, I broadened my search criteria beyond 5G phone makers to include firms that offer 5G services, companies that produce components for mobile phones, and companies that are constructing towers for 5G services or infrastructure.
What is 5G?
The fifth generation of mobile technology is known as 5G. Presently, we are in the fourth generation of mobile technology. This generation is responsible for cell phones and app stores. The 3G network introduced us to SMS texting, mobile internet, and pocket phones before that. In the future, 5G technology should significantly improve mobile computing capabilities. In reality, it should be around one hundred times quicker than 4G.
Many consumers do not fully appreciate the magnitude of 5G's advancement. For the majority of consumers, "greatly improved computer power" simply translates to quicker smartphones. Now, you can download a two-hour movie in seconds instead of minutes. That's fine and all, but it's not exactly a "must-have." This is why many consumers are often unenthusiastic. In the business sector, however, 5G is an absolute necessity.
5G will undoubtedly play a significant role in emerging technologies such as autonomous vehicles, the metaverse, and the internet of things. The catalyst will transform these sectors from "under construction" to "open for business." 5G will greatly enhance healthcare, urban planning, and energy networks, among other fields. We probably might not even know every use of 5G technology.
Having said that, let's discuss some of the least expensive options to invest in 5G.
5G stocks are firms that provide fifth-generation (5G) telecommunications technology. For this guide, we have narrowed the list of 5G stocks to include just those with a share price of less than $10. Some stocks may be priced low for a purpose, while others may see their share values soar as 5G becomes more widespread.
It is difficult to refute the benefits of 5G, and as the need for faster, more dependable, and more efficient connection increases, the demand for 5G connectivity increases.
A recent poll indicated that over 80% of 5G people are eager to adopt the technology. The recent rise of the industry reflects the number of individuals who have adopted the technology. It was anticipated that the 5G industry would increase by around 39% in 2021 alone.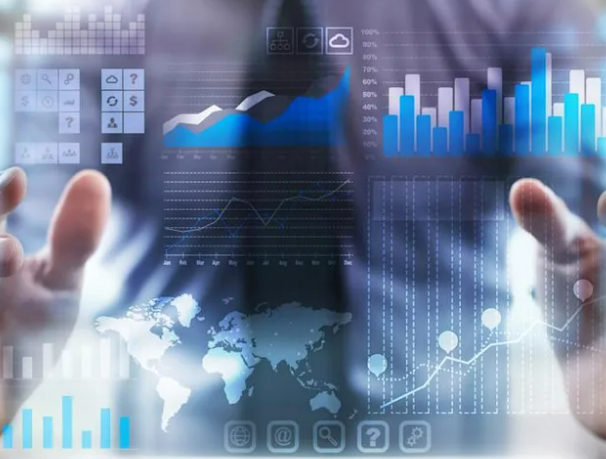 As one of the fastest-growing divisions of the wireless network industry, 5G stock represents a tremendous chance for traders and investors to jump on the bandwagon early.
Investing in the right 5G stocks might provide enormous returns, as all of the stocks on our list have significant potential. However, keep in mind that investing in the stock market might be hazardous if you do not know what you're doing. Before investing in any stock, conduct extensive research to reduce the possibility of financial loss.
Top 5G Stocks Under $10
1. Sequans Communications S.A.
Sequans Communications SA develops and supplies 5G and 4G semiconductors and modules for Internet of Things (IoT) sectors that are vast, broadband, and crucial.
For 5G/4G large IoT applications, the business offers a complete product range based on its flagship Monarch LTE-M/NB-IoT and Calliope Cat 1 chip platforms with low power consumption, an array of integrated capabilities, and deployment capability.
Sequans Communications SA provides a product range based on its Cassiopeia Cat 4/Cat 6 4G and high-end Taurus 5G chip platforms that are tailored for residential, enterprise, and industrial applications for 5G/4G broadband and crucial IoT applications.
SQNS has been quite inexpensive and would be an excellent choice for investors seeking growth and portfolio diversification. Its market capitalization has been around $140 million over the past several months, and it is a small-cap firm that plays a key role in supplying essential chips and modules for the 4G and 5G markets.
2. UTStarcom Holdings (NASDAQ: UTSI)
UTStarcom Holdings Corporation works as a provider of telecom infrastructure. It creates bandwidth-related technologies for cloud services, mobile, streaming, and other applications. The portfolio of solutions is intended to extend and modernize telecommunications networks by facilitating network system integration, reducing operational costs, and increasing broadband access. The Equipment and Service section manages the organization's business operations. The Equipment sector focuses on the sale of equipment, including network infrastructure and application products, whereas the Service segment provides services and support for equipment products, as well as new operational support. The business operates in China, India, Japan, Taiwan, and more nations.
3. Nokia (NYSE: NOK)
Nokia has come a long way from its brick-like, indestructible mobile phones. Nokia is grouped alongside GameStop, AMC, and other "meme stocks" these days, so you've undoubtedly heard of it. This may be unjust. In recent years, Nokia shifted its business strategy. Now, the company focuses on a variety of solutions for consumers and enterprises. Among them are cybersecurity, 5G, and the construction of a cellular network on the moon. Nokia may very well be among the finest 5G stocks under $10. This is mostly due to the large number of contracts currently in place.
The 5G network is the first mobile network designed with both people and robots in mind. Consequently, alliances are essential, and the task of expanding 5G coverage is simply too large for a single corporation. In terms of collaborations, Nokia has a substantial edge. Currently, it has 214 5G commercial contracts, and in addition, it has 74 active 5G operator networks worldwide.
4. Communications Systems Inc.
Communications Systems, Inc. (NASDAQ: JCS) has been in the business of communication (connectivity) since 1969, and despite being a shadow of its former glory, it is still in the game. Today, the firm primarily focuses on developing and marketing connectivity infrastructure products and services for voice, data, and video connections as part of its specialized strategy.
JCS is a micro-cap stock with a market capitalization of less than $30 million during the previous three months. The dividend yield is 3 percent every year.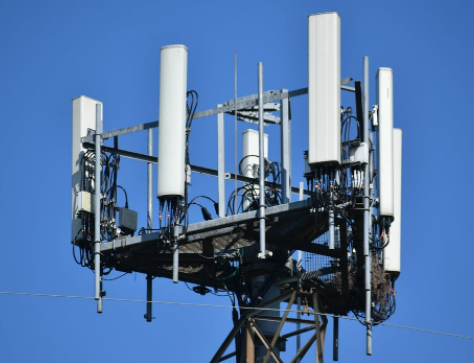 5G is anticipated to drastically alter the development and acceptance of the Internet of Things (IoT). It does not take a seer to predict that demand for IoT devices would increase substantially due to 5G technology.
In turn, the need for IoT devices will raise the demand for IoT connection solutions, and JCS should be able to leverage the 5G boom to sell and provide more connectivity goods and services to its diverse client base.
5. Globalstar (AMEX: GSAT)
Globalstar Inc. is a telecommunications firm whose revenue is derived from mobile satellite services. Customers often utilize mobile satellite services when terrestrial wireline and wireless communications networks are degraded or unavailable. The corporation provides communications services, including voice and data transfer in both directions. Additionally, one-way data transfer is available. Both services are accessible via mobile or stationary devices. The organization owns satellite assets. The majority of the company's revenue is generated in the United States.
6. Resonant Inc. (NASDAQ: RESN)
Resonant Inc. is a small-cap firm specializing in designing and producing RF front ends for mobile phones.
The RF front end is a complex combination of components that plays a crucial role in enabling mobile devices to connect wirelessly.
Additionally, the firm makes 5G filters, a crucial component for mobile phones. These filters are compatible with Resonant Inc.'s WaveX program, which utilizes mathematical models, software tools, and network synthesis techniques to get access to bigger radio filter design bands.
Existing 5G filters frequently encounter problems that make it difficult to achieve the optimal connection. If Resonant is successful in resolving this issue, it will be a valuable firm.
7. Wireless Telecom Group, Inc.
Wireless Telecom Group, Inc. (NYSE: WTT) designs and manufactures radio frequency and microwave components for wireless communication networks. The firm is a participant in the 5G mobile network area with experience in the development of specialized 5G radio access network solutions. Its stock price is now below $5.
Wireless Telecom is a niche company that delivers 5G hardware and software solutions for industrial private network installations, building transportation systems, and 5G testbeds, among other specialized applications, in the wider $46.61 billion 5G market in 2021.
Numerous niche applications that were previously unfeasible will become feasible with 5G, resulting in enormous benefits for 5G niche players. Despite the epidemic, 5G networks are proliferating, and Wireless Telecom Group should be among the enterprises that profit from this development.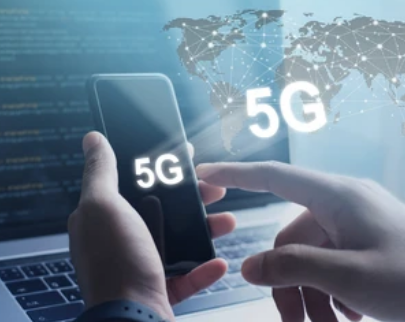 The business has proved that its technology meets the 3GPP requirements for 5G New Radio (NR), Release 15, and thus demonstrates that they are technologically capable of competing for a slice of the 5G niche market.
With a recent market capitalization fluctuating around $50 million, the company's stock is a prospective micro-cap 5G stock.
8. VEON Ltd
Through its subsidiaries, VEON Ltd. (NASDAQ: VEON) offers wireless connection and internet services in Russia, Pakistan, Ukraine, Kazakhstan, Georgia, Kyrgyzstan, Algeria, and Bangladesh. It provides voice and data communications services to over 200 million clients using a variety of mobile and fixed-line technologies.
In 2019, the business began a large-scale 5G network experiment in Kazakhstan through one of its joint ventures, KaR-Tel, which operates under the Beeline brand, as part of its attempts to build a sustainable 5G ecosystem in Kazakhstan and Central Asia. VEON is presently collaborating with Nokia to create its 5G ecosystem.
The corporation is now more concerned with expanding its 4G network than delivering 5G. According to its Q3 2020 report, 4G penetration in Kazakhstan has recently hit 50%, resulting in double-digit revenue growth for the firm.
It is evident that VEON is not a short-term 5G play. Rather it is a long-term 5G play. The most advanced nations will embrace 5G technology years before less-developed nations, such as those that VEON serves in Central Asia.
The stock price of VEON is less than $5, and its market capitalization is roughly $3 billion.
9. Borqs Technologies (NASDAQ: BRQS)
Borqs Technologies Inc. is a software development organization. It specializes in software, development services, and products that provide Android-based smart connected devices and cloud service solutions that are configurable, distinctive, and scalable. Segments of the corporation include Yuantel and Connected Solution. The majority of Borqs' revenue is generated by their Connected Solution, which comprises both software and hardware. Its geographical segments consist of China, India, the United States, and the Rest of the World, with India accounting for the majority of its income.
10. Franklin Wireless (NASDAQ: FKWL)
Globally, Franklin Wireless offers a variety of software and hardware services. The business is well known for its wireless data processing systems and technology that enables machine-to-machine applications and the Internet of Things. Franklin Wireless offers mobile hotspots, routers, and modems, among other devices.
All of its devices now support the existing 4G wireless network, although the business has said that building a 5G-capable product line is its current goal. Franklin Wireless plays an important role in the 5G industry, given the importance of the end-user goods it offers. Its solutions are designed to provide reliable, rapid connections and have been evaluated for usage in a variety of home and business settings.
11. Uniti Group (Nasdaq: UNIT)
Uniti's only mission is to own and construct key communications infrastructure. Numerous instances of "vital communications infrastructure" exist. Fiber optic cables, buildings, and wireless towers are examples. Uniti has fiber lines spanning 126,000 kilometers. This cable network covers more than 250,000 structures, and this makes it one of the top 10 fiber providers in the United States. Currently, Uniti's network mostly serves the central and eastern United States.
Uniti's revenue for the third quarter of 2021 was $266.75 million. Additionally, a profit of $43.37 million was reported.
The fact that Uniti Group is a real estate investment trust is also noteworthy (REIT). A REIT, if unfamiliar, is a firm that owns the income-producing property. The corporation must then distribute around 90 percent of its earnings to investors. As a result, Uniti's dividend yield is 5.12 percent. This truly places Uniti in an unusual position.
Even though 5G is imminent, it is still considered a growth industry. 5G has not yet entered the mainstream. This indicates that there are still many potential negative outcomes. The government might institute more stringent rules. It may take longer than anticipated for the technology to materialize, and competition might become much more intense than it is now. All of these factors make 5G stocks inherently riskier than average.
Uniti is a wonderful choice for investors with a low-risk tolerance, though. It has revenue-generating assets that generate continuous income, and these assets need time to acquire or construct. This provides Uniti with a high entrance barrier, preventing the admission of many competitors. Additionally, Uniti distributes a substantial proportion of its earnings to investors. All of these criteria suggest that Uniti may be a safer investment than the majority of 5G stocks.
12. Limelight Networks
Limelight Networks is a content delivery network (CDN) for digital media content and applications, featuring Amazon Prime Video and HBO Max as clients. Limelight also introduced EdgeFunctions, an effort into edge computing, which is anticipated to profit from the deployment of the 5G wireless network.
LLNW shares have lacked a distinct direction (up or down) for more than a decade, but the apparent periodicity may make 2021 an excellent opportunity to acquire Limelight Networks stock. Limelight Networks is an odd 5G stock under $5 to me, as I had never heard of the firm until researching this post, and this is one of the few stocks I was unfamiliar with before writing this post. If this brief piece does not satisfy you, I urge you to delve deeper.
It appears that all firms of this scale (with a stock price of less than $10) are focused on offering Business-to-Business 5G services as opposed to Business-to-Consumer services like the large 5G stocks (Apple, Verizon, etc.).
Similar to other service providers, they are trying to supply major providers with 5G streaming systems and secure 5G network solutions.
According to their website, they currently offer products for Content and Video delivery, Cloud Security, and Data storage options, which to me indicates that they are developing services based on 5G infrastructure, and their success will depend heavily on their ability to procure meaningful contracts.
Final thoughts
You will have the option to invest in the next generation of wireless technology if you purchase 5G stocks. If you have missed out on investing in telecommunications giants such as T-Mobile, these low-priced stocks on our list may provide an affordable entry point into 5G technology.
When 5G is extensively implemented in the future, adding this industry to your portfolio might result in significant benefits. Always complete your own research before investing an investment.