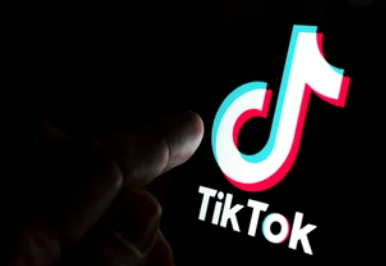 If you are not a teenager or an avid fan of video content, you probably do not understand the TikTok craze. However, it is quite improbable that you are unfamiliar with TikTok.
It aspires to "collect and present the world's creativity" and is one of the most rapidly rising video creation and sharing sites. This Chinese app partially entered the North American market by acquiring Musical.ly.
TikTok was established in September 2016, and in less than four years it has amassed two billion downloads and eight hundred million active users worldwide. TikTok Stock has generated a great deal of anticipation due to the app's notoriety and rapid development.
TikTok is currently the fastest-growing social media company, surpassing Facebook and SnapChat. With over one billion monthly users and a valuation of over $75 billion, it would be an understatement to say that they are dominating the social media industry. But does Tiktok have stock? Also, rumor has it that large technology businesses are eager to invest in the company's success.
What is TikTok?
TikTok is a social networking website for video-sharing. Its users create short comedy and talent videos using lip sync. These films range between 3 and 15 seconds in length.
This mobile company was developed by ByteDance. ByteDance is a 2012 company based in Beijing.
TikTok is the international version of Douyin, which debuted on the Chinese market in 2016. Given its success, it was rebranded as TikTok and launched internationally outside China later in 2017. Even though the applications are comparable, they operate on distinct servers in order to comply with Chinese censorship rules.
TikTok's use of artificial intelligence to evaluate user likes and preferences is an intriguing feature. Through their interactions with the content, consumers permit TikTok to show them with tailored content.
Who is the owner of TikTok?
ByteDance is the Chinese company that owns TikTok. Zhang Yiming is the owner and creator of ByteDance.
The company is supported by a stock of private equity funds and venture capital firms, but it is not publicly traded.
Among the existing TikTok investors are:
Goldman Sachs
Tiger Global Management
KKR & Co
GGV Capital
General Atlantic
How does TikTok make money?
TikTok, like the majority of social media firms, such as Facebook, Twitter, and SnapChat, derives the majority of its revenue from advertising.
Because TikTok has a large number of highly engaged users, advertising on the platform is highly logical, especially if the goal is to reach a younger market. According to Later, the five sorts of TikTok advertising choices available to advertisers are in-feed commercials, TopVIew, branded hashtag challenges, and branded effects.
In fact, advertisers have flocked to ByteDance's numerous product offerings over the past year, as the company's revenue more than doubled year-over-year during the first quarter of fiscal 2020, as reported by Reuters.
For the quarter ending in March 2020, ByteDance reportedly generated $5.64 billion in sales (40 billion yuan), a remarkable growth of 130 percent.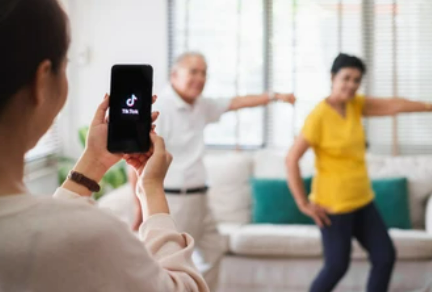 ByteDance aims to generate 200 billion yuan in income by 2020, according to an unnamed source who spoke with Reuters about the topic. Interestingly, another investor, who also requested anonymity, told TechCrunch that just 30 billion yuan – or roughly 15 percent – of the 200 billion yuan estimate was expected to come from 'TikTok and other new industries.'
Why does TikTok receive so much interest?
After releasing outside China in 2017, TikTok experienced tremendous development. In October of 2018, it became the most downloaded app in the United States. This makes TikTok the first Chinese app in history to accomplish this.
Since 2018, the application is accessible in more than 150 markets and 75 languages. The app reached 1 billion downloads worldwide in 2019, which is an incredible number. In November of 2020, TikTok had 2.5 billion downloads worldwide. In the United States alone, there were approximately 90 million monthly active users as of July 2020.
In addition, TikTok was the sixth most downloaded mobile app of the decade that ended in 2019. It is not difficult to envision how these statistics attracted significant media interest and exposure.
TikTok was the most downloaded app in the first quarter of 2021, surpassing Facebook, Instagram, WhatsApp, and Messenger. This indicates that TikTok is becoming a significant competitor to Facebook. Instagram, a product of Facebook, released Instagram Reels in August of 2020, which is largely regarded as a TikTok clone.
TikTok's ability to monetize the platform, however, is one of its issues. It must also enable its influencers to profit from advertising or the views they receive from their audiences.
But thanks to over 1.5 billion monthly active users, TikTok's 2019 sales surpassed US$17 billion, and its net profit was an astounding $3 billion.
What happened to TikTok in the US?
TikTok fell victim to the US-China trade war, which caused security and data storage policy problems. There were concerns that TikTok data could be exploited.
The US government initiated a probe into ByteDance's potential use in foreign influence campaigns and issued an executive order targeting Tiktok last year. The judgment said that Tiktok would no longer be permitted to process transactions for US citizens. The U.S. president said on August 14 that TikTok will be prohibited if it is not sold to U.S. investors by November 14, 2020.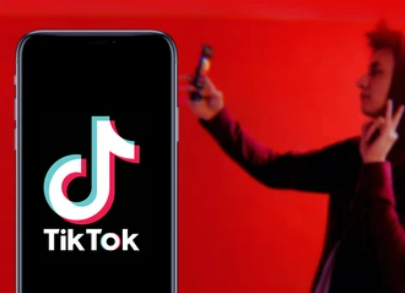 Oracle is anticipated to acquire a 12.5% share in TikTok Global in a transaction valued at over $7 billion. The retail giant Walmart is anticipated to receive an additional 7.5% of shares.
After these investments, ByteDance will continue to own 80% of TikTok's shares. Will this satisfy the American government? Given that US private equity firms hold 50% of ByteDance, the United States effectively owns more than 50% of TikTok.
Does TikTok have stock?
TikTok is a product created by a Chinese company called ByteDance. ByteDance is still privately held, meaning its shares are not available on the stock market yet.
That said, ByteDance has received investment from SoftBank, a well-known investment firm. Softbank is keen to have a successful IPO amongst its investments, after Uber, Slack, and WeWork's failures, and ByteDance will likely be their next bet. That means it's reasonable to believe that ByteDance will go public at some point soon and therefore enable users to invest in TikTok.
Some reports suggested ByteDance would go public around Spring 2020. In May 2020, ByteDance's valuation rose to more than $100 billion in recent private share transactions, some people said. It has also traded as high as $140 billion, as reported by Bloomberg.
ByteDance has attracted a substantial number of high-profile investors over the previous few years due to TikTok's fast growth and the company's other primary product offerings.
According to CrunchBase, ByteDance has raised an impressive $7.4 billion across nine funding rounds. Wall Street Journal reports that at ByteDance's most recent investment round, headed by Tiger Global Management, the company was valued between US$90 and US$100 billion.
In addition to Goldman Sachs, Morgan Stanley, Softbank, and Sequoia Capital China, other prominent early investors in ByteDance include Goldman Sachs, Softbank, and Sequoia Capital China.
Despite the fact that these financial institutions believed that ByteDance was a smart investment at the time, a growing number of governments in 2020 have begun to scrutinize the company.
The United States and India are two important governments that have taken issue with ByteDance and the manner in which it configures its apps, citing security concerns as a major worry. Interestingly, whereas India has outright banned TikTok and a number of major Chinese apps, the United States has taken a different approach, requiring ByteDance to sell its US operations.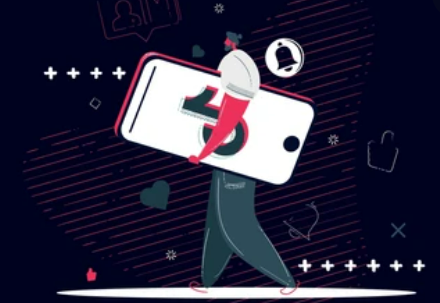 In an executive order, US President Donald Trump stated, "There is credible evidence leading me to think that ByteDance Ltd […] by acquiring all interests in musical.ly […] may take action that threatens the national security of the United States."
Currently, ByteDance has until November 12 to spin off its U.S. operations, under President Trump's directive. Oracle, Microsoft, Walmart, and Twitter are contending to acquire ByteDance's US TikTok assets.
Recent reports from Bloomberg indicate that the Chinese government would be required to approve any prospective sale, thus extending the duration of the selling process.
Does TikTok pose a risk to Facebook?
Did you know that behind WhatsApp and Messenger, TikTok was the third most downloaded app? It was surprisingly downloaded more than Facebook and Instagram. Wow!
To put this into context, TikTok could pose a big threat to Facebook. In Brazil, Instagram, a Facebook product, is testing a feature known as Reels, which is largely seen as a TikTok clone.
While there is no stock price for TikTok, Facebook is an excellent trading stock. Extremely fluid and volatile. Consequently, it is possible to make (and lose) money with Facebook stock.
Tipranks reveals that the majority of analysts are bullish and that there is still substantial upside in 2021. This document was obtained on 11/21/21. Check TipRanks for the most recent report.
Facebook is currently one of the largest and most popular social media applications you can invest in. It stands to reason that if TikTok is successful, Facebook will be as well. As of June 2021, $FB stock continues to set new weekly highs.
Facebook is currently the largest social network online, with more than 2 billion active members per month. Unlike TikTok, its users exchange messages and share photographs, videos, and news events. On the video side, the company is constructing a library of quality content and monetising it through advertising or subscriptions, which we believe is a brilliant approach. Facebook calls this Facebook Watch, and while you may not see it coming, it is on the horizon and should be a huge success!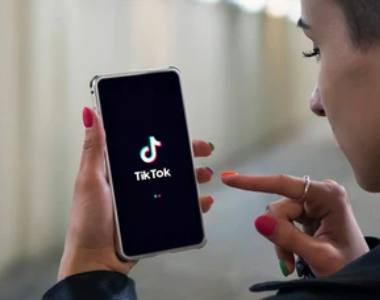 The company's ecosystem primarily comprises the Facebook app, Instagram, Messenger, and WhatsApp, as well as several services surrounding these products. And there are so many profound things occurring on Facebook. You can buy and sell, date, post blogs, cultivate fan sites, form groups, etc. More than 90 percent of $FB's revenue comes from advertising, with 50 percent coming from the United States and Canada and 25 percent from Europe. With gross margins above 80 percent, Facebook operates at a margin of 40 percent or more.
Don't invest hope if you can't afford to purchase some of your favorite apps. Each day, hundreds of stocks are available for trading, assuming you know how to locate them. In addition to FB and TWTR, PINS and SNAP are two additional social media apps that can be traded on the US stock market today.
Currently, it is not possible to own shares of TikTok, but many social media networks can be exchanged on the stock market.
Here are some of the competitors from whom you can pick.
Tencent (OTCMKTS: TCEHY)
Tencent is a Chinese technology company and the owner of WeChat (Weixin), another popular app that President Trump attempted to ban in the United States due to national security concerns.
WeChat has more than one billion users worldwide and is the fifth-largest social media platform in terms of user volume.
WeChat chat is utilized by an estimated 30% of smartphone users in China, while WeChat Pay processes over one billion transactions per day.
WeChat Pay is linked to a centralized clearing and settlements system operated by the People's Bank of China in order to facilitate instantaneous, rapid payments between individuals.
Tencent founded a social media company comparable to Instagram, holds a 40% interest in Epic Games (the developer of Fortnite), and a 93% ownership in Riot Games (the creators of League of Legends).
Additionally, Tencent holds a number of minor stakes in mobile and PC game companies. According to available data, the annual revenue is $20 billion and the gross profit exceeds $6 billion.
Twitter (NYSE: TWTR)
Twitter is a prominent social media player and one of the most popular programs used by celebrities, journalists, and others around the world. It trades on the New York Stock Exchange, but Elon Musk is likely to take the company private after the acquisition is complete.
Twitter currently has over 330 million monthly active users. In reality, Twitter has evolved into a website for breaking news. It has a market capitalization of approximately $32 billion.
Twitter is used by highly regarded journalists to break news, and many users claim to obtain news and participate in discussions through the app.
Every day, more than 500 million tweets are sent out on Twitter (6,000 per second). In Q2 2021, it also generated $1.19 billion in quarterly revenue.
Meta Platforms (NASDAQ: FB)
As of July 2020, Facebook (or Meta, as it is now known) is the largest social media platform in the world, with over 2 billion users worldwide.
Facebook also owns the encrypted messaging application WhatsApp, which will reach two billion users in July 2020. Facebook, unlike many other social media organizations, produces absurd amounts of revenue.
Meta's market capitalization currently exceeds $500 billion. The company continues to grow and acquire new platforms and user bases, expanding its media empire by 2021, when it will also change its name to Meta.
In recent years, despite the company's exceptional performance, Facebook has been in danger too frequently to count.
Allegations of antitrust law violations and accusations that the platform promotes political violence and misinformation have brought it under intense public scrutiny.
Several politicians have pushed for the dissolution of huge social media businesses, such as Facebook and Twitter, but no significant movement has yet gained support.
Snap Inc.
Snap Inc. is a well-known American company started on September 16, 2011. Snapchat filters enable users to take and share photographs with their peers.
On March 2, 2017, Snap Inc. went public and was listed on the New York Stock Exchange. Snap's market capitalization as of October 30, 2020 is $57.87 billion. Over the past two years, Snapchat has incurred losses. Its losses increased from $229 million last year to $326 million this year.
Pinterest Inc.
Pinterest Inc. has its headquarters in San Francisco. It is a form of social networking tool that focuses on images and is used to find ideas for foods, styles, and hacks. Pinterest allows users to exchange images, text, links, and short videos via virtual pinboards. Founded in 2009, the company went public in 2019. The service has approximately 478 million monthly active users.
Currently, Pinterest is traded on the New York Stock Exchange. As of October 30, 2020, Pinterest's market cap is $35.4 billion. Since going public a year ago, the company has not yet produced a profit.
Initially, Pinterest shares were offered for somewhat less than $25. Midway through 2020, its value began to rise, and it continued on an upward track until February 19, 2021, when it peaked at $85.90. Since then, there have been numerous price changes. Similar to SNAP, PINS offers a substantial upside when a discounted cash flow estimate is applied.
Conclusion
Unfortunately, it is not possible to purchase TikTok stock. TikTok is owned by the privately held Chinese company ByteDance. TikTok may have an IPO in the near future, thus we will keep this page updated with the latest information. In the interim, though, you will have to invest in other social media companies.
TikTok is particularly popular among preteens and teenagers due to its lip-sync videos and brief, primarily dancing- and singing-centered content. Consequently, there has been an increase in competition between this company and its digital competitors.
It can be concluded that Tik Tok will continue to expand in 2023, as it is expected to be listed on the stock exchange the following year, delivering investors medium- and long-term returns. It is possible to invest in other great stocks until this occurs. In 2022, there will be substantial competitors with development potential and long-term investments who generate good results in 2021.