Are you in search of OnlyFans stock? OnlyFans is currently one of the most contentious social media platforms. Conversely, it is one of the most lucrative platforms for content creators of all types. Consequently, it is prudent to consider investing in the company. OnlyFans is a content subscription business and social media platform that enables online fans to generate revenue for their authors. This post will educate you on the investing possibility presented by OnlyFans shares.
Due to the fact that OnlyFans is a private limited company, it does not have publicly traded stock. This renders the corporation inaccessible to retail investors – for the time being.
There may be a way to invest in Onlyfans prior to the first public offering, which we will describe in greater detail shortly. We also offer a list of competitor stocks that could serve as suitable substitutes.
In addition, we will provide information regarding a potential OnlyFans initial public offering (IPO).
What Exactly Is OnlyFans?
Similar to Patreon, OnlyFans maintains a subscription model that supports individual creators. There is a 20% commission fee. The platform concentrates on adult entertainment, although that is not its only objective. Creators of many types have utilized OnlyFans to expand their followers and generate revenue by sharing gated photographs and videos. OnlyFans contributors include the professional boxer Floyd Mayweather and the musician Cardi B.
Creators who are not celebrities include artists, cooks, and fitness instructors. However, the platform is renowned for its explicit adult content provided by users. Bella Thorne, for instance, made almost $1 million in her first 24 hours on the app. Corrina Kopf, a social media influencer and gamer, reportedly made over $1 million in her first 48 hours. But not everyone on the platform makes millions.
Who Is The Owner of OnlyFans?
OnlyFans was created in 2016 as a social network enabling performers to charge their subscribers a monthly subscription to view their videos and images. In November 2018, Leonid Radvinsky, the owner of MyFreeCams, became a director after acquiring more than 75% of Fenix International Limited's shares in October 2018.
As of May 2020, the website claimed to have 24 million registered users and to have compensated its 450,000 content providers $725 million. CEO Tim Stockley told BuzzFeed News in May 2020: "Every day, approximately 200,000 new members join the platform. Daily, seven to eight thousand new content providers register ".
In contrast to Facebook, the National Center on Sexual Exploitation reports a low number of incidents. As the website has been slammed for publishing content depicting child sexual assault, it has been shut down. In August 2021, the United States Congress began a campaign to punish OnlyFans.
Due to external pressures, OnlyFans announced on August 19, 2021, that effective in October 2021, it will no longer accept sexual content. However, this decision was reversed six days later due to the negative reception the news received from the public. Tim Stockley announced his resignation as CEO in December 2021 and was succeeded by Amrapali Gan.
Numerous well-known actors, including Cardi B, Bella Throne, and others, have joined the site as the number of OnlyFans users continues to increase daily.
OnlyFans was formed in 2016 by Tim Stokely and is owned by Fenix International Limited. Fenix International Limited is a British organization. The popularity of OnlyFans piqued Fenix International's interest, and in exchange for ownership of the platform, it became a private investor.
Fenix International Limited is not publicly traded, which is unfortunate. Usually, there is an opportunity to participate in a publicly traded company somewhere along the ownership chain, but not this time.
This indicates that there are currently no solutions available to knowledgeable investors who wish to purchase OnlyFans or Fenix International Limited stock. There may be a forthcoming IPO, though.
How Do Social Media Networks Function?
All social media networks share a crucial characteristic: they bring people together. But how do they generate revenue?
The solution is marketing.
For example, Facebook has nearly 2 billion monthly active users. By placing advertisements on the site, businesses can reach a substantial audience.
Instagram and Snapchat operate similarly, but they generate revenue in additional ways.
Both platforms have offered capabilities that enable businesses to communicate directly with users.
For instance, Snapchat's Snapcash feature allows users to send money to one another via the app. And Instagram has begun rolling out commerce tools that enable businesses to sell straight to consumers.
Why Is OnlyFans So Popular?
The business model followed by OnlyFans is largely responsible for the company's success. Without considering the platform's popularity in the adult entertainment industry or among adult entertainers, OnlyFans returns control to creators.
When you become a prominent artist or social media influencer, the majority of your notoriety is not profitable. Partnering with businesses to secure sponsorship or compensated opportunities requires effort.
OnlyFans, on the other hand, has made it possible for content creators to lock their content behind a paywall. As a result, fans of these producers are required to pay to observe the activities of their favorite internet celebrities.
Who Uses OnlyFans?
Numerous prominent online celebrities and adult film stars have created OnlyFans accounts in order to benefit directly from their own content.
Cardi B, Tyga, Blac Chyna, Amber Rose, Jordyn Woods, Aaron Carter, and Austin Mahone are among the well-known celebrities who have accounts on OnlyFans.
Some of these celebs post NSFW photographs. However, the majority of them simply use it as an additional means of engaging with their followers on a more direct and personal level.
The true con artists on OnlyFans are adult film actors and sex workers. They restrict access to their premium content behind paywalls, and they fulfill unique and specific requirements for much greater fees.
Riley Reid, Nicole Aniston, and Alexis Texas are among the most subscribed to and often visited OnlyFans websites. You might certainly claim that pornography is available for free on the Internet.
However, interacting with these celebrities directly and accessing unique information provides additional motivation for followers to subscribe.
Will OnlyFans' Stock Become Desirable on The Market?
Being a pioneer in an area is always difficult because you lack precedents and guidelines. In addition, there is a chance that a formidable rival will emerge who can emulate your success and even surpass it by using your expertise.
However, OnlyFans has an edge due to the fact that Facebook, Amazon, and Google are not rivals because they do not wish to be associated with pornographic websites.
However, the OnlyFans business model is vulnerable because some of its competitors on the market get only 10 or 15 percent of subscription costs.
OnlyFans is saved by the fact that it has created a brand. Therefore, it is renowned as a pioneer in delivering tailored adult content via subscription.
The subscription strategy is profitable, but the company is not part of the SaaS group that includes Snowflake (NYSE: SNOW) and Fastly (NYSE: FSLY).
OnlyFans must persistently push creators to expand upon fresh material. It should also be noted that the company's popularity has expanded throughout the pandemic, and it is crucial not to lose this new audience.
What Would Occur If OnlyFans Stock Becomes Publicly Traded?
If OnlyFans launched an initial public offering, it would likely be highly successful. The company has experienced phenomenal growth in recent months and shows no signs of slowing down.
Due to the potential for huge returns, investors are likely to be quite interested in OnlyFans stock.
OnlyFans has already altered the social media environment and has the ability to transform how online content providers generate revenue.
Is OnlyFans Preparing An IPO?
OnlyFans has been the subject of widespread rumors that it is seeking large funding. However, despite its substantial user base and revenue data, it has reportedly struggled to attract adequate investment interest.
This may have prompted the recent prohibition on adult content in an attempt to attract more venture capitalists.
According to some accounts, OnlyFans was also under pressure from its financial partners to make these modifications to its platform.
The membership-based service provider is reportedly seeking sufficient money to increase the company's valuation to approximately $1 billion.
The United Kingdom-based corporation reportedly raked in over $2 billion in sales in 2020, benefiting greatly from the pandemic-driven lockdowns that allowed numerous online businesses to thrive.
In the 12 months ending November 2020, OnlyFans' revenue is claimed to have increased by around 553% year-over-year (YoY) to US$ 390 million, while its earnings amounted to approximately US$ 74 million.
Its daily active user base increased to approximately 120 million during the same time frame.
While speculations are rife, OnlyFans has made no public disclosures regarding its IPO ambitions. However, if it occurs, it could result in a substantial public deficit.
When Will Onlyfans Go Public?
Well, there is a great deal of public interest in the company's IPO, but they have not yet made an announcement about Onlyfans' IPO.
When a firm announces its intention to go public, a large number of individuals rush to invest in Onlyfans and become its original investors.
If you wish to buy in Onlyfans stock, however, you should continue to watch our website for updates on their upcoming IPO.
Three Ways to Acquire The OnlyFans Stock in The Future
Let's begin by noting that there is no confirmation that OnlyFans will be listed on a stock exchange. Therefore, if the company decides to go public, it will not happen anytime soon.
Additionally, it is vital to note that OnlyFans is situated in the United Kingdom; hence, entry for American investors may be rather difficult. Due to the dynamic development of the local markets, it is possible for the company to begin trading its shares on US soil either directly or through an ADR (American Depository Receipt).
In general, it is difficult to purchase shares of popular IPOs, and the bulk of investors would need to purchase the stock after trading begins.
Typically, investment banks provide priority to privileged clients. Then, they distribute shares to institutions and brokers that are partners. The largest brokers also distribute the acquired assets to their top clients. So, when it comes to highly sought-after IPOs, it is typically impossible for average investors to acquire the stock.
Some brokers have recently begun cooperating with ClickIPO, an application designed to let ordinary investors acquire previously unavailable shares. They replaced the customary evaluation of funds under management with their own rating, the Investor Score, and it benefits investors who do not trade IPO shares but rather hold them.
ClickIPO has hosted over 100 IPOs and secondary offers on its platform. However, the project failed to meet the demand of its consumers for the most popular IPOs. Nonetheless, since LOYAL3 and Motif Investing have withdrawn from the operation, ClickIPO and its partner brokers TradeStation and Webull provide retail investors a fantastic opportunity to participate in IPOs, even if they do not have a substantial amount of assets.
Considering the preceding information, there are three ways to obtain OnlyFans stock:
purchase OnlyFans shares after the company starts trading;
acquire it in the OnlyFans IPO from a broker;
try to catch it across pre-IPO secondary marketplaces.
Who Are The Competitors of OnlyFans?
Incredibly, it has no direct competitors. It cannot be immediately compared to pornographic websites due to the fact that it displays recorded recordings and most live streams include just one person. Therefore there is no sex between two or more individuals.
On the other hand, you cannot define it as a dating network or a social media platform because their regulations ban sexual behavior.
Even Twitch seemed like a natural option, given that it modified its policies to prohibit nudity. Many streamers arrived at… You guessed correctly: only fans. Consequently, you are left with a company focused on an unexplored market area.
This is how OnlyFans generates revenue. They retain 20% of the creators' earnings on their platform. This is a modest sum that the majority of creators are willing to pay.
Should I Wait till The IPO?
It is evident that the company is performing well at this point. You would want to invest in it, but since there is information on when (or if) it will ever be listed on the stock market, you would be better off investing in something else.
You run the danger of leaving money on the table by waiting when there are numerous chances on the market right now. We are aware that it is not the same. Nonetheless, you can invest in the closest company model with relative ease via a number of internet brokers.
Meta Platforms, Inc. (NASDAQ: FB)
Facebook is likely one of the first stocks that come to mind when investing in social media or technology investments.
The corporation unveiled its future aspirations to construct the "metaverse" and changed its name to Meta last year. In addition, it released a content development subscription program.
Regarding the future of the Internet, Meta is concentrating on expanding beyond social media and into a whole new lifestyle. Meta will pave the way for the integration of virtual reality into daily life, which will occur sooner rather than later.
Similar to the computer game Second Life, but more in-depth, the company contemplated constructing completely virtual lives.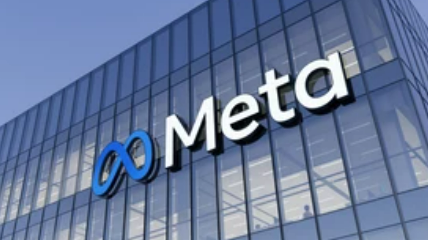 Additionally, it should be noted that other profitable social media networks, including Instagram, fall under the Meta brand. OnlyFans' nearest direct competition is Instagram, and ultimately, it is the platform that inspired OnlyFans.
Considering all the companies that operate under the Meta umbrella, this stock could be an excellent competition investment.
Snap, Inc. (NYSE: SNAP)
Snapchat is another good social media platform to invest in. Snap Inc. is the parent company of Snapchat.
It is an increasingly popular social media messaging service that focuses mostly on the exchange of images between friends. Users adore the opportunity to exchange and receive photos and videos.
They are a corporation to keep in mind if you are looking for an OnlyFans stock competition. Upon its release, Snapchat was a breakthrough application.
Snap does not solely own Snapchat, however. It also owns the popular emoji imitation platform Bitmoji as well as Spectacles.
Final Thoughts
Due to the fact that Onlyfans stock is not now publicly listed, it is currently not feasible to invest directly in the stock.
OnlyFans is primed to continue its amazing development trajectory in the coming years and potentially go public at some time as a result of its rising user base and expanding content offerings.
If you're considering investing in OnlyFans stock, you should do your homework and investigate the companies with which OnlyFans collaborates or may have ties to the parent company.