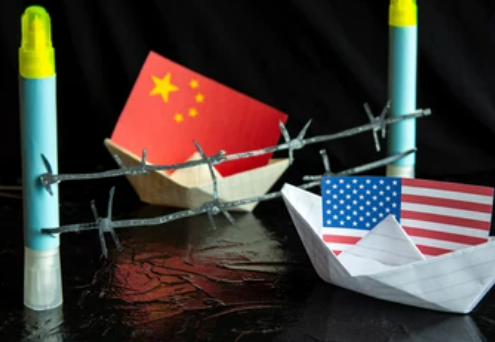 European stocks sank on Tuesday as disappointing global manufacturing data fueled worries of an economic slowdown, and markets were tense as U.S. House Speaker Nancy Pelosi prepared to visit Taiwan.
At 7:08 GMT, the pan-European STOXX 600 index declined 0.6%.
Pelosi was scheduled to visit Taiwan on Tuesday, according to three sources, and the United States stated that it would not be frightened by Chinese vows to never "sit idly by" if she traveled to the island claimed by Beijing.
MSCI's broadest index of Asia-Pacific stocks outside Japan was down 1.4%, while U.S. futures indicated a lower opening price.
Weak industrial data from the United States, Europe, and Asia revived demand fears, resulting in a decline in crude oil prices and a subsequent decline in energy shares.
Europe's energy sector was bolstered by BP's (NYSE:BP) good second-quarter earnings announcement, which sent the London-listed oil giant's share price up 3.1%.