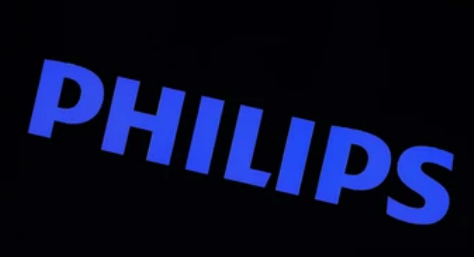 In the midst of a large product recall that has halved Philips' market value over the past year, the Dutch health technology company Philips said on Tuesday that its CEO Frans van Houten will soon be leaving.
Even though his third term as CEO was not scheduled to finish until April, Philips announced that Van Houten will be succeeded on October 15 by Roy Jakobs, the company's Connected Care division head.
"The supervisory board and current Philips CEO Frans van Houten have agreed that the conclusion of his third term signals the need for a change in leadership," Philips stated in a statement.
"I'm satisfied with the result," Van Houten told reporters. "It is always difficult to let go, but after 12 years it is a reasonable time to hand over the reins. It's wonderful to be able to give over responsibility to an internal successor with the confidence that he will build upon the basis I've established."
On September 30, a special shareholder meeting will be called to designate Jakobs, who joined the firm in 2010, as chief executive officer.
The recall of 5.5 million ventilators intended to treat sleep apnea in June 2021 stunned investors and has resulted in a decline of more than 50% for Philips shares.
The company stated at the time that foam used for sound absorption can decay and emit microscopic particles that irritate airways, while gasses emitted by the degrading foam may be poisonous or pose cancer concerns.
Feike Sijbesma, chairman of the supervisory board, stated that Jakobs was the ideal guy to handle the firm's difficulties, despite the fact that this blow to Philips' reputation could have prompted the corporation to choose an outsider for the top role.
"He has substantial worldwide experience, and he boosted the development profile of the companies he oversaw," stated Sijbesma.
"He supervised the production ramp-up following the recall and has extensive knowledge of patient safety and product quality, so he is also the ideal candidate from this aspect. He can get up to speed quickly."
During his nearly 12 years at the head, the 62-year-old Van Houten oversaw the transition of the once-vast conglomerate into a healthcare expert, while spinning off the lighting and consumer electronics sectors.
Philips now competes with General Electric (NYSE:GE) and Siemens Healthineers in the medical imaging, monitoring, and diagnostic equipment markets.