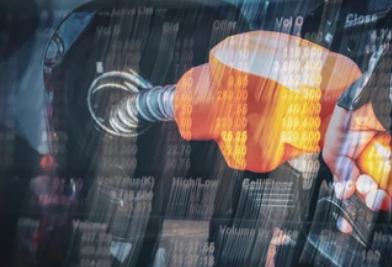 A cabinet official stated on Friday that Indonesians must be prepared for a possible increase in fuel costs as the government attempts to rein in its soaring energy subsidies in response to rising global oil prices.
The largest economy in Southeast Asia has increased its energy subsidy budget to 502 trillion rupiah ($34.22 billion) in order to maintain some gasoline prices and electricity tariffs and control inflation.
According to the finance ministry, almost the entire quantity of subsidized fuel has already been used.
Bahlil Lahadalia, Indonesia's Investment Minister, stated that if the government had to expand the quota for subsidized gasoline to 29 million kilolitres from 23 million kilolitres, and if oil prices remain high and the rupiah remains weak, the subsidy cost might reach 600 trillion rupiah.
Bahlil stated during a news conference that it was economically irresponsible to spend 25% of government income on subsidies: "Please transmit to the public that I believe we must prepare for a possible increase in the price of fuel."
"The load on the state is considerable. Perhaps this is the impetus we need to maintain a sound budgetary position "he continued.
Thursday, Indonesia's Finance Minister Sri Mulyani Indrawati said that she has requested the state energy company Pertamina restrict the selling of subsidized fuels.
Economists have criticized the government's intention to expand subsidies this year, arguing that doing so would divert funds from initiatives with greater economic benefit.
Critics have also asserted that a widening price gap between subsidized and unsubsidised fuels has encouraged a shift in domestic consumption habits and smuggling to neighboring countries, resulting in an increase in the sales of subsidized fuels.
In the country with the fourth-largest population in the world, a decision to increase the price of fuel is normally made by the head of government. Previous government actions to increase fuel costs have prompted street demonstrations.