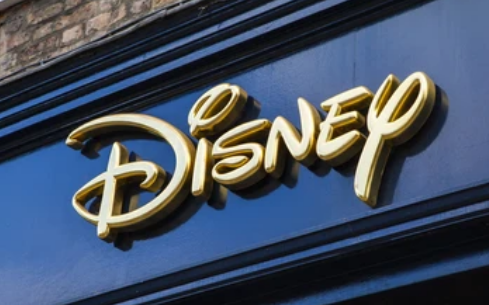 Bob Iger is returning to Walt Disney (NYSE:DIS) Co. as chief executive officer less than a year after retiring, a move that coincides with the entertainment company's efforts to increase investor confidence and earnings at its streaming media arm.
Disney said late on Sunday that Iger, who left last year after 15 years as CEO, has agreed to remain as CEO for two additional years, commencing immediately. He will succeed Bob Chapek, who assumed the role of Disney CEO in February 2020, just as the COVID-19 epidemic struck, resulting in park closures and tourist restrictions worldwide.
Disney's stock has declined by more than 40 percent so far this year, outperforming the almost 7 percent dip in the Dow Jones Industrial Average.
"The Board has determined that, as Disney enters a period of more complex industry upheaval, Bob Iger is best positioned to lead the Company through this crucial era," said chairperson Susan Arnold in a statement.
This month, Disney upset investors with an earnings report that revealed increasing losses in its streaming media division, which includes Disney+. The day following the fourth-quarter results report, shares reached a 20-year low.
Overshadowing subscriber growth, the streaming company lost about $1.5 billion during the quarter, more than triple the deficit from the prior year. Since its 2019 inception, the unit, which competes with Netflix Inc (NASDAQ:NFLX), among others, has failed to earn a profit. Disney has projected that Disney+ will be profitable in fiscal year 2024.
In a memo to employees seen by Reuters, Iger said, "I am an optimist, and if I've learned anything from my years at Disney, it's that even in the face of uncertainty — perhaps especially in the face of uncertainty — our employees and Cast Members achieve the impossible."
Iger left Disney on a positive note as the firm dominated the streaming wars against rival Netflix. During his tenure, Disney acquired Pixar Animation Studios, Marvel Entertainment, and 21st Century Fox, among others, and increased its market valuation by fivefold.
During this second trip, Iger is tasked with "reviving Disney's growth" and collaborating with the board to pick a successor, according to the business.
There was no activity in Disney shares after the market closed. The stock finished Friday at $91.80, up 0.38 percent.
The shift in leadership caught staff by surprise, according to two corporate sources.
Outgoing Chapek succeeded Iger as CEO in February 2020; Iger remained at Disney through 2021 to ease the transition. In June, the board extended Chapek's contract.
Chapek had to handle theme park closures and production shutdowns throughout the epidemic during his brief tenure.
He became embroiled in an internal debate with colleagues, who criticized him for his silence on a Florida bill that would restrict classroom discussions of sexual orientation and gender identity.
Chapek had a widely publicized dispute with Scarlett Johansson, the star of Marvel's "Black Widow" picture, over Disney's intention to distribute the film simultaneously in cinemas and online in 2021. The pay issue culminated in a lawsuit that was settled within a few months.
In August, activist investor Daniel Loeb began pressing for reforms at Disney, including the separation of the ESPN sports television network and the acceleration of the planned purchase of Hulu from Comcast Corp. (NASDAQ:CMCSA). Later, the investor stated that he had a greater understanding of ESPN's importance to Disney.
Shortly after the announcement of Iger's return to Disney, Netflix co-founder Reed Hastings tweeted: "Ugh. I had hoped Iger would seek the presidency. He is incredible."