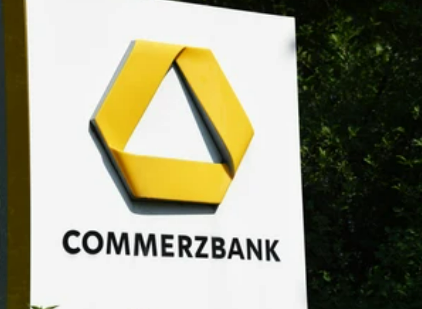 Germany's Commerzbank (ETR:CBKG) posted a larger-than-expected net profit for the second quarter on Wednesday, aided by higher interest rates and commission income, and maintained it remained on pace to fulfill its profit objective despite "clouds" in the near future.
The return to profitability at Germany's No. 2 bank is a victory for CEO Manfred Knof, who joined the company at the beginning of 2021 to implement a 2 billion euro restructuring program involving the closure of hundreds of branches and the elimination of 10,000 jobs in order to return to a sustainable path.
A net profit of 470 million euros ($478.60 million) for the three months to the end of June contrasts to a loss of 527 million euros for the same period in the previous year. Commerzbank provided a consensus projection indicating that analysts had anticipated an average profit of 370 million euros.
Investors have been closely monitoring the quarterly results of Europe's largest financial institutions for indications that a weakening economy, rising interest rates, and the conflict in Ukraine are impacting their operations and outlooks.
Some of them, such as competitor Deutsche Bank (ETR:DBKGn), have announced unusually excellent quarterly results but have expressed concern about the economic prospects.
Germany's banks are in the center of a geopolitical tempest due to the country's reliance on Russian energy and its economy's vulnerability to supply disruptions.
In a call with analysts, CEO Knof mentioned "bright spots and clouds."
"The most challenging and urgent issue is natural gas supply and GDP growth," he stated, referring to the gross domestic product.
Nonetheless, the stock price sank 3.5% in early trading.
The bank reported costs of 228 million euros connected to the crisis in Ukraine during the quarter, and it has 564 million euros on hand for any additional war-related consequences or impact from energy supply interruptions.
Commerzbank reaffirmed that it will retain its full-year profit aim of more than 1 billion euros, while slightly increasing its expense target from 6.3 billion euros to 6.4 billion euros.
In the same time of the previous year, the German lender incurred a loss owing to its reorganization and a write-off to cease an outsourcing project.
Niklas Kammer, an analyst at Morningstar, stated prior to the results report that Commerzbank's profitability "remains problematic."
"The competitive German banking industry provides Commerzbank with few opportunities to considerably outperform its cost of equity," he explained.
Overall, Deutsche Bank analysts deemed the profits to be positive, but emphasized that the macroeconomic climate "still matters greatly."