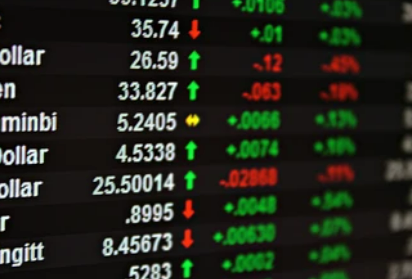 Losses in the Energy, Resources, and IT sectors contributed to a decline in Australia's stock market after the close on Tuesday.
At Sydney's market closing, the S&P/ASX 200 fell 3.55 percent to a new 52-week low.
Polynovo Ltd (ASX:PNV) had the greatest performance on the S&P/ASX 200 during the day, rising 7.79 percent or 0.09 points to finish at $1.25. Westgold Resources Ltd (ASX:WGX) gained 3.86 percent, or 0.05 points, to close at 1.21, while Domino'S Pizza Enterprises Ltd (ASX:DMP) rose 2.03 percent, or 1.27 points, to 63.68 in late trading.
Zip Co Ltd (ASX:ZIP) had the poorest performance during the day, falling 15.87 percent or 0.10 points to finish at 0.53. Unibail Rodamco Westfield (ASX:URW) down 11.70 percent or 0.53 points to 4.00, while Mesoblast Ltd (ASX:MSB) fell 10.26 percent or 0.08 points to 0.70.
On the Sydney Stock Exchange, declining equities outweighed gaining ones by a ratio of 1,584 to 132, with 209 ending unchanged.
Shares of Zip Co Ltd (ASX:ZIP) dropped 15.87 percent, or 0.10 per share, to a 5-year low of $0.53. Shares of Unibail Rodamco Westfield (ASX:URW) reached 52-week lows, declining 11.70 percent, or 0.53 points, to 4.00. Mesoblast Ltd (ASX:MSB) shares plummeted to 5-year lows, plunging 10.26 percent or 0.08 to 0.70.
The S&P/ASX 200 VIX, which measures the implied volatility of S&P/ASX 200 options, rose 22.41 percent to 21.85, establishing a new 52-week high.
Gold Futures for August delivery decreased 3.60, or 0.20 percent, to $1,828.20 per troy ounce. Crude oil for delivery in July increased 0.66 percent, or 0.80 dollars, to $121.73 per barrel, while the Brent oil contract for August rose 0.70 percent, or 0.85 dollars, to $123.12 per barrel.
AUD/USD remained stable at 0.42 percent at 0.70, but AUD/JPY increased by 0.45 percent to 93.43.
At 104.61, the US Dollar Index Futures fell 0.33 percent.