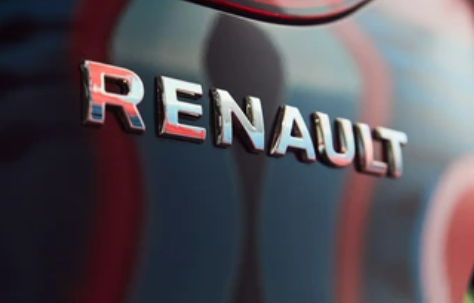 Renault (EPA:RENA) Chief Executive Officer Luca De Meo inspected a South Korean facility operated with China's Geely Automobile on Tuesday, as he advocated for a comprehensive restructuring of an alliance that would allow the French manufacturer to focus on electric vehicles.
Renault and Nissan (OTC:NSANY) said on Monday that they are in discussions about resetting their collaboration, which might involve Nissan investing in a new electric vehicle (EV) business that Renault aims to start.
Separately, Geely, which owns Volvo Cars and a 9.7% interest in Daimler AG (ETR:MBGn), has been in talks with Renault about acquiring a substantial and perhaps controlling part in the combustion-engine company that Renault is also trying to spin off, according to people familiar with the talks.
In May, the French automobile manufacturer sold to Geely 34% of its Busan-based South Korean business. The two automakers announced plans to develop and manufacture hybrid automobiles in that region.
Renault has an initial deadline of early November to report on its progress in launching its EV unit, and De Meo's visit to South Korea was the first time he has visited the factory since acquiring Geely as a partner.
Renault requires new alliances, according to De Meo, due to the magnitude of the required investments to transition to battery-powered vehicles and charging.
The CEO of Renault was due to address the media in Seoul on Tuesday evening, marking his first public appearance since the news of negotiations with Nissan surfaced.
Nissan has requested that Renault reduce its 43% ownership in Nissan in exchange for its investment in Renault's electric vehicle (EV) division, according to sources familiar with the negotiations.
Together, the two measures would secure investment for Renault's new electric vehicle (EV) unit, codenamed "Ampere," and resolve a long-standing source of stress between Renault and Nissan.
Renault and Nissan declined to comment beyond a Monday statement that they were engaged in "trustful negotiations" that covered a prospective Nissan investment in the Renault EV business and other unnamed "structural enhancements" to their partnership.
Nissan owns a 15% stake in Renault, as does the French government, although Nissan does not have voting rights.
The French domination of the alliance has long been a source of discontent for Nissan, which wants Renault to reduce its stake to 15% to equal its own holding in Renault, according to a source familiar with the discussions who spoke with Reuters.
Nissan would also need to approve Geely's desire to acquire a substantial stake in the "Horse"-codenamed gas-engine division of Renault. Volvo and Geely formed Aurobay, a joint venture, in order to spin off their combustion-engine businesses into a separate entity. According to a source with knowledge of the negotiations, Nissan has not given its permission.
De Meo was in Japan over the weekend for a round of meetings with Nissan CEO Makoto Uchida, the first time the two had met since discussions on the acquisition commenced, according to sources familiar with the situation.
Mitsubishi Motors (OTC:MMTOF), a partner in the alliance, is also working toward acquiring a single-digit percentage share in Renault's EV unit, according to people familiar with this aspect of the negotiations.
It is uncertain if an agreement, which would require board approval from all parties, can be reached by early November, when Renault is slated to provide an update on its new electric vehicle unit.
Other automakers, including General Motors (NYSE:GM), have been urged by investors to spin off their most highly valued electric vehicle (EV) assets into a separate company. However, they have determined that they need the revenue from existing models to make the transition to an all-electric future.
Tuesday late afternoon trading saw a decline of 2.25 percent in Nissan's stock price. Monday's close for Renault was up 2.4%.