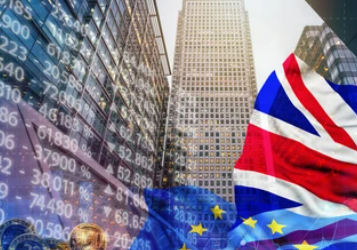 European stock markets are expected to open sharply lower on Monday, continuing the global selloff after red-hot inflation data raised fears of aggressive Federal Reserve monetary tightening and a surge of COVID cases in Beijing dashed hopes for a sharp rebound in demand from the second-largest economy in the world.
At 2 AM ET (0600 GMT), the DAX futures contract in Germany lost 1.5%, the CAC 40 futures contract in France declined 1.5%, and the FTSE 100 futures contract in the United Kingdom declined 0.8%.
European shares closed substantially lower on Friday and are anticipated to continue their downward trend at the start of the new week, following Monday's heavy losses in Asia.
Japan's Nikkei, South Korea's KOSPI, and Hong Kong's Hang Seng all declined by approximately 3 percent on Monday, while U.S. equity futures pointed to further losses as investors digested the largest year-over-year increase in the U.S. consumer price index since December 1981, according to data released on Friday.
This dashed hopes that U.S. inflation had peaked and increased the likelihood that the Federal Reserve, which meets later this week, will continue its aggressive monetary tightening beyond the 50 basis point increments for June and July that are widely priced in.
Sunday's news of a "ferocious" COVID-19 outbreak in Beijing's most populous district of Chaoyang added to the market's woes, prompting three rounds of mass testing and raising fears of more stringent lockdowns just days after the end of a lengthy period of mobility restrictions that hampered economic growth.
This follows the European Central Bank's confirmation late last week that it wants to raise interest rates by 25 basis points in July, with a second rate hike predicted in September, which has weighed on morale.
According to data released on Monday, the U.K.'s gross domestic product decreased by 0.3% in April, which was much weaker than the expected 0.1% growth. Additionally, the U.K. government risks reopening old Brexit wounds as it is expected to propose a law that would allow ministers to override portions of the Brexit agreement signed with the European Union.
In corporate news, French pharmaceutical company Sanofi (NASDAQ:SNY) reported that the COVID-19 vaccine candidate it co-developed with GSK (LON:GSK) in two clinical trials shown the ability to protect against the virus's most concerning mutations when administered as a booster vaccination.
On Monday, oil prices declined as a surge of new COVID-19 cases in Beijing, China's capital, dashed hopes for a swift boost in demand from the world's largest crude importer.
The possibility of additional U.S. monetary tightening to tackle soaring inflation, which would strengthen the dollar and possibly precipitate a rapid economic slowdown, also weighs on the price of petroleum.
U.S. crude futures traded 1.8 percent lower at $118.50 per barrel at 2:00 a.m. Eastern Time, while the Brent contract lost 1.8 percent to $119.84 per barrel.
In addition, gold futures declined 0.4% to $1,867.80/oz, and EUR/USD traded 0.3% higher at 1.0479.