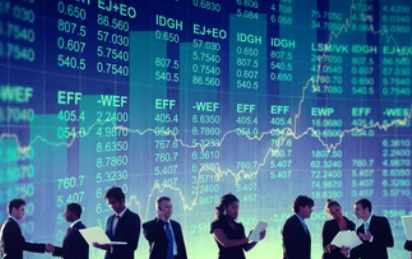 Rising global interest rates threatened to destabilize economic development and weighed on risk appetite, sending Asian stock markets lower on Friday.
South Korea's KOSPI fell 1.8%, while Hong Kong's Hang Seng fell 1.1%. Hong Kong equities lost 4.2% this week due to their significant tech exposure.
After the U.S. Federal Reserve raised interest rates and signaled a more aggressive approach against inflation, regional stock markets plummeted.
The central bank is willing to risk higher rates hurting economic growth and the labor market, signaling future steep rate hikes. The move strengthened the currency and Treasury yields, draining risky assets.
Rising U.S. interest rates have put pressure on Asian stock markets this year by drying up liquidity. Bank of England and ECB rate hikes have also hurt.
Asian stock markets are set for a fourth straight week of losses, echoing Wall Street. As interest rates rose, investors discounted technology stocks' potential profitability.
Shanghai Shenzhen CSI 300 plummeted 0.9% and Shanghai Composite fell 1.1%. Both indexes were expected to decline 2.5% and 1.8% this week due to China's economic slowdown.
Thursday after a holiday, Australia's S&P/ASX 200 index fell 2.2%. This week, the index was expected to fall 2.5%.
Philippine stocks slumped 0.9% after the central bank raised interest rates as expected but hinted at more monetary tightening to tackle inflation.
Indonesian stocks dipped 0.4% after Thursday's rate hike.