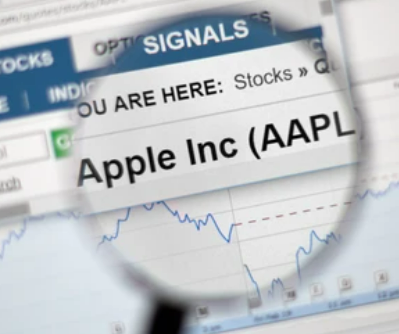 Foxconn, a supplier for Apple Inc., issued a cautious forecast for the current quarter, noting a slowdown in smartphone demand following a pandemic-fueled surge.
The views from the Taiwanese giant, the world's largest contract electronics manufacturer, reflect those of other Asian tech firms that have warned of a reduction in sales of smartphones, TVs, and other gadgets due to rising inflation and intensifying fears of a recession.
China's Lenovo Group (OTC:LNVGY) saw its worst revenue increase in nine quarters, as the world's largest PC manufacturer saw sales of its products decline after the pandemic and COVID-19 lockdowns at home.
Foxconn, best known for assembling iPhones, has been largely protected thus far as the iPhone's popularity has endured among its loyal and relatively affluent customer base, and the company stated on Wednesday that inflation will have a limited impact on demand for mid- to high-end smartphones for the remainder of the year.
Analysts have cautioned Apple (NASDAQ:AAPL) to prepare for weaker demand in China, where the economy is still reeling from the effects of COVID-19 restrictions.
Foxconn reported that smart consumer devices, including smartphones – its primary revenue generator – had "substantial increase" in the second quarter and accounted for half of the company's total sales. However, it forecasts flat revenue growth for this company in the September-ending quarter.
Chairman Liu Young-way stated on a post-earnings teleconference that the company's "resilience" in the face of supply chain issues is reflected in the April-June quarter's net profit and sales growth of 12%.
Foxconn, formerly known as Hon Hai Precision Industry Co Ltd, has had a major shortage of chips, which has negatively impacted manufacturing.
"We and our clients are both huge, multinational technology corporations with pretty excellent supply chain management skills. This benefit enables us to mitigate the effects of any material shortages "Liu remarked.
Foxconn stated that it expects cloud and networking equipment sales to perform well in the third quarter. It restated its position from last month that this year's overall revenue will increase, contrary to its prior forecast that it would remain flat.
It did not offer a quantitative forecast.
In recent years, Foxconn has expanded into electric cars (EVs) and semiconductors, establishing partnerships with U.S. startup Fisker Inc and Indian behemoth Vedanta (NYSE:VEDL) Ltd.
It is also collaborating with failing U.S. electric car manufacturer Lordstown Motors Corp.
Prior to the results announcement, shares of Foxconn finished 0.9% higher, versus a 0.7% decline in the overall market. They have increased 5.8% so far this year, giving the firm a market capitalization of $50.3 billion.